Eugene and Ramona Schmidt Podcast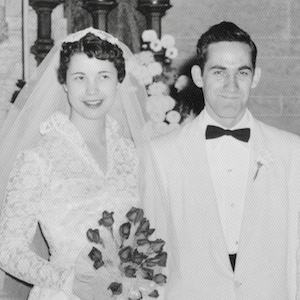 In 2016 I decided I wanted to capture some of our family history so I started recording audio conversations and interviews with my grandparents Eugene and Ramona (Buckley) Schmidt. The first session was recorded on June 12th, 2016. Each episode of this podcast will be a clip of audio from my recording sessions with them. I also hope to include photos and additional information about the contents of the recordings.
Subscribe to the podcast using your favorite podcast software.
If you haven't subscribed to any podcasts before here is an article that provides instructions for both Android and iOS. Personally I really like the Overcast app for iOS.
Episodes